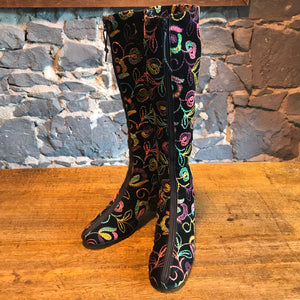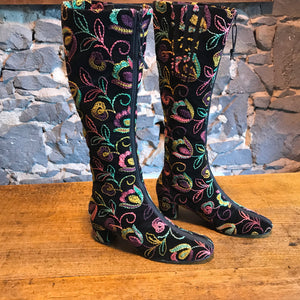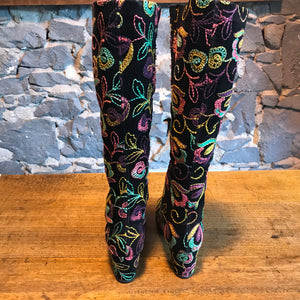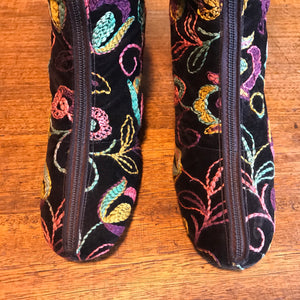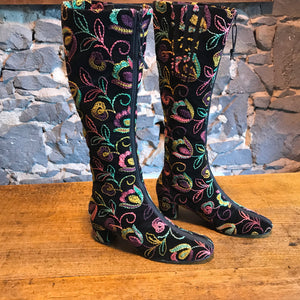 Golo Footwear 60/70's Vintage Women's Embroidered Velveteen High Boots Made in USA
Size: USA 6
Material : Velveteen Floral Embroidery.
Description: Features multi color embroidery, zip front opening & elastic panel side for calf. Boho Chic Golo Footwear worn by celebrities. Black velveteen.
Measurements - 
Length: Outer Sole top of toe to back of heel  - 24cm
Width: Outer Sole at widest - 7.5cm
Height: Ground to top of boot - 44cm
Item Condition: Boots show signs of wear. Refer photo's. Good soles & heels. Stitching intact.
To avoid disappointment; please refer to the item measurements so you can check against one of your fave Boots as this will change with each item when we list a different style.
All vintage items show signs of appreciable wear
No returns on Footwear.Please choose carefully.
Please email before purchasing should you require more information.
Free shipping on all domestic orders over $100